The Forefather of The Kennel
Joined

Dec 6, 2007
Messages

20,638
Reaction score

5,615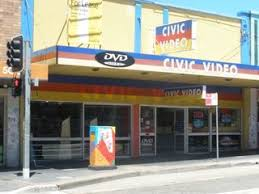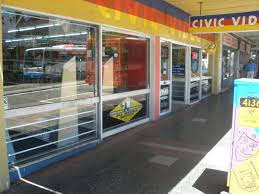 ​
Nothing but a distant memory right now. Remember how good it was to walk through the popcorn-scented aisles looking for a good video to hire? My school bus would stop right outside Civic Video and it was considered a hangout area. About once a week I used to walk into the shop after being dropped off by the bus and just browse around and see what VHS videos there were. I would check out the new releases and also watch the previews they had on the tv screens around the store. The aisle shelves made it easy wonder into the wander into the adult movies R18+ section without being seen. Then there were the video games. I remember when they had the 8 bit Sega and Nintendo games for hire. Then the Mega Drive and SNES games follows by PlayStation, Saturn and N64. On the way out I'd look at the popcorn and snacks section and see what was on offer.
There was also a Video Ezy in the same area of shops, however that didn't last very long as Civic was much bigger. To give you an idea of how small (narrow) it was,, when the Video Ezy closed down, a Newsagency opened up in its place.
After this browse I would be prepared to head to the video store on Friday nights or Saturday mornings and know exactly what to hire. I remember when the new releases were $6 overnight. I even remember the $10 late return fee (and let's consider that this is equal to Netflix monthly fee). Sometimes I would head there with my friend and he would want to hire a PlayStation overnight game and we would only manage to get through a few stages - then return the game the following day.
Then as the years went on VHSs were sold for something like $2 each and the shops stock started filling up with DVDs instead. It was much the same as before, however they had this machine in the store that would clean/clear the surface of the disc, then sell the older ones for something like $5 each.
A few more years later in 2008 I walked past the same store (shown above) and it was actually halved in size. I mean Civic Video was known to be a huge store and then to suddenly be halved... it didn't feel the same. It was like about the same size as the narrow aforementioned Video Ezy. My friend said that they were losing money as the rent was too high and people were downloading movies. A few more years later it was gone.
Video rental stores now are nothing but a distant memory and sadly, our children and the current generation will not be able to experience what it was like.