Joined

Nov 15, 2013
Messages

54,111
Reaction score

52,758
Jacob Kiraz's incredible journey from Bulldogs outcast to star, via North Queensland and Newcastle
Jacob Kiraz is just 20 and already a fan favourite at Belmore. But, writes PAMELA WHALEY, it almost didn't happen.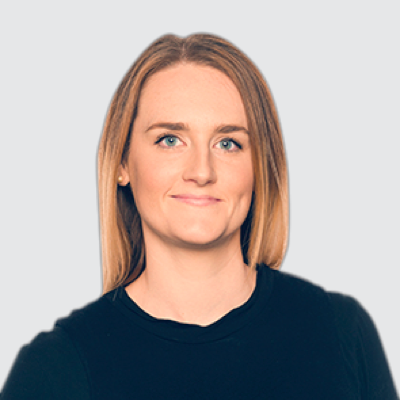 Pamela Whaley

@pamelawhaley
7 min read
July 2, 2022 - 6:00AM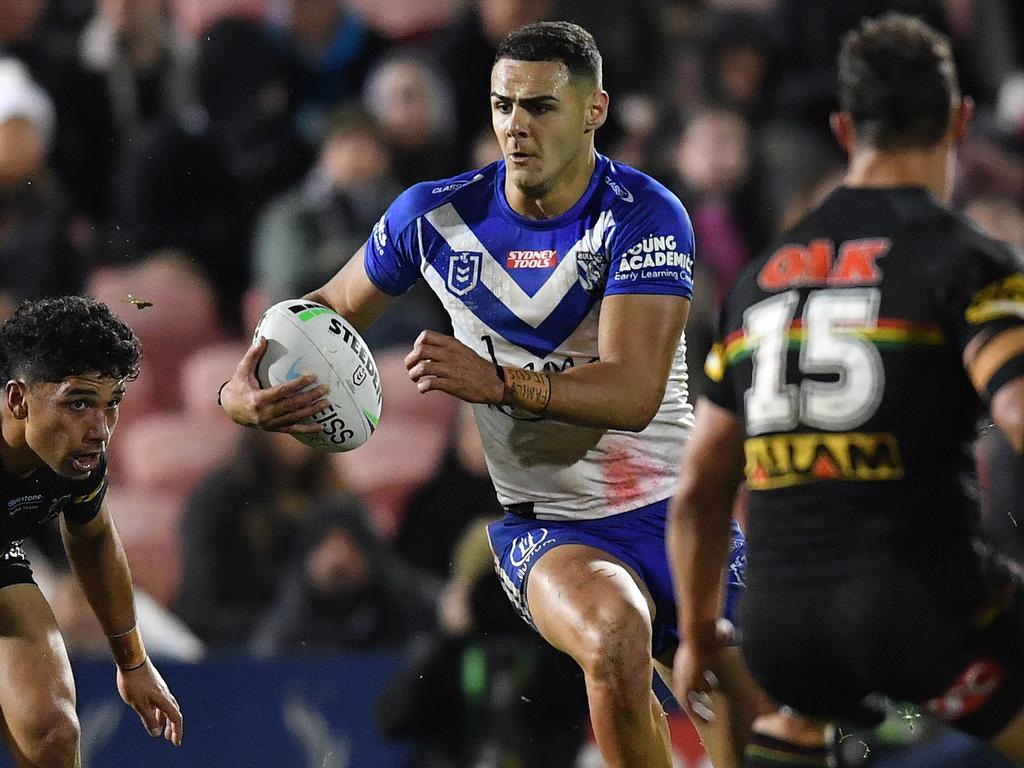 Jacob Kiraz is quickly making a name for himself in the NRL. Picture: NRL Imagery
Six games into his NRL career, and just 20 years of age, it is already obvious Jacob Kiraz is exactly the kind of player the Bulldogs can build a new generation around.
A local Lebanese kid with fierce determination, the support of a loving family and unshakeable faith in himself, he has already earned the moniker 'King Kiraz' by Canterbury-Bankstown fans desperate to see again in the famous blue-and-white.
But the question is: Why did he slip through the cracks in the first place?
Why did this talented young centre from the area have to trudge his path through a stint in North Queensland and Newcastle before finding his way back home?
It's a problem the Bulldogs are trying to solve through their junior pathways system, but one that Kiraz doesn't regret having had to solve himself.
At his lowest, in 2021 at the Knights, he wondered if he would ever get the chance to make it. But a year later he is holding up team buses trying to sign autographs for Bulldogs fans who love the way he plays.
Life can be funny that way.
*****
A young Kiraz with one of his Bulldogs heroes Josh Reynolds. Picture: Supplied
There was barely a Bulldogs home game the Kiraz family missed when he was growing up.
It was the highlight of young Jacob's life to get a picture with his favourite player, Josh Reynolds, or when any Bulldogs star would give him the time of day.
The St John's Eagles junior dreamt of wearing the blue-and-white at Belmore Oval.
And on this particular day, just two days before he's set to play his seventh NRL game for the club, Kiraz is beaming as we sit in Canterbury HQ at the spiritual home of the Bulldogs.
"I'm living the dream," he tells CodeSports.
But it took work.
Kiraz had made all the junior rep sides for the Bulldogs coming through, but somehow didn't make the cut for Harold Matthews. He trialled again for the SG Ball team and didn't make that either, so he tried his luck with St George Illawarra and was picked up.
From there, the Cowboys signed him in 2020, where he played one game in the lower grades before Covid-19 hit, and he came home to be with his family in Lidcombe.
"My parents were worried and said if the borders shut, you need to be home, so I came home," he continues. "I was supposed to go back at the end of the year but I ended up going to the Knights."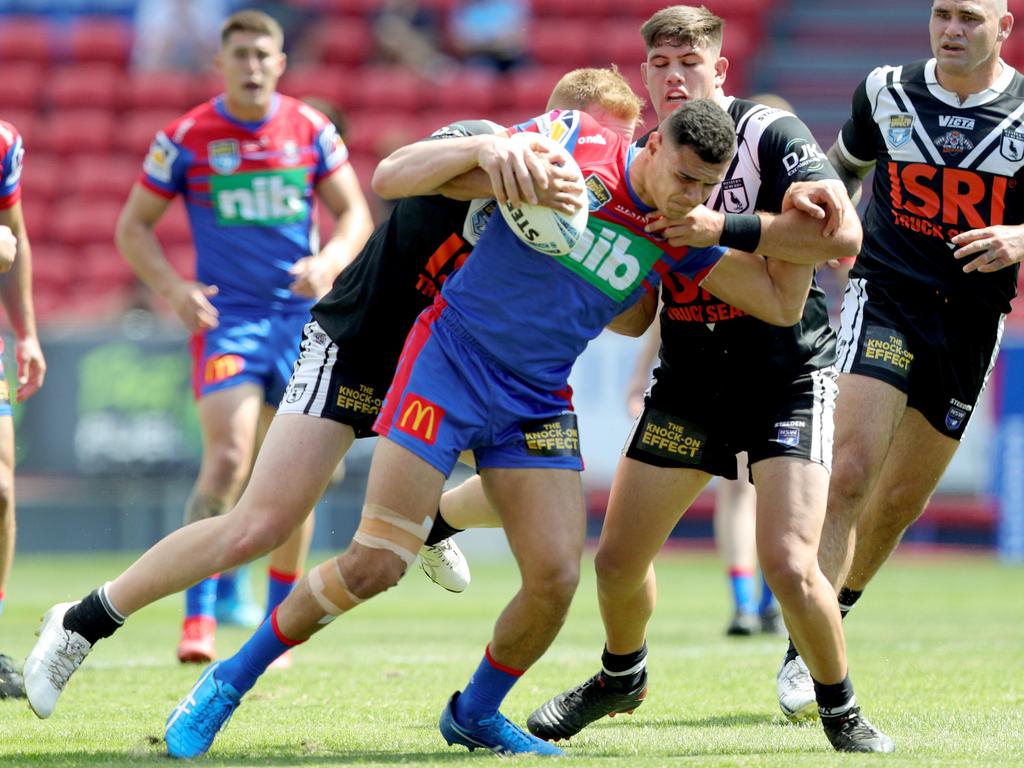 A move to the Knights didn't quite work out for Kiraz. Picture: NRL Imagery
He signed as a development player for 2021 to be closer to his family, but when Covid-19 hit again, he didn't travel with the team to their Queensland bubble. To make matters worse, he suffered a PCL injury just before the NRL competition moved north, and with Sydney in lockdown, he was a 19-year-old homesick kid training on his own, diligently doing his rehab.
Understandably, it got him down.
"Last year when I was playing, I was overthinking everything. Am I going to make it? I knew I could but I just needed the shot, I needed the opportunity," he says. "Last year just wasn't a good year for me, and then Covid happened.
"My family in Sydney were saying, 'We're in lockdown, you're lucky'. But I just wanted to come home. I had mates I made there, but it was hard, man. I used to go home heaps but it was five or six months without seeing them."
Once the 2022 season started he couldn't shake the feeling that Newcastle wasn't the place for him, and if he was going to play his best footy, he would need to leave. Dane Gagai and Bradman Best were the first choice centres, while Dom Young, Hymel Hunt, Enari Tuala and Edrick Lee were fighting for backline spots, too.
So after doing the first part of the pre-season with the Knights in November and December, he took a leap and asked for a release.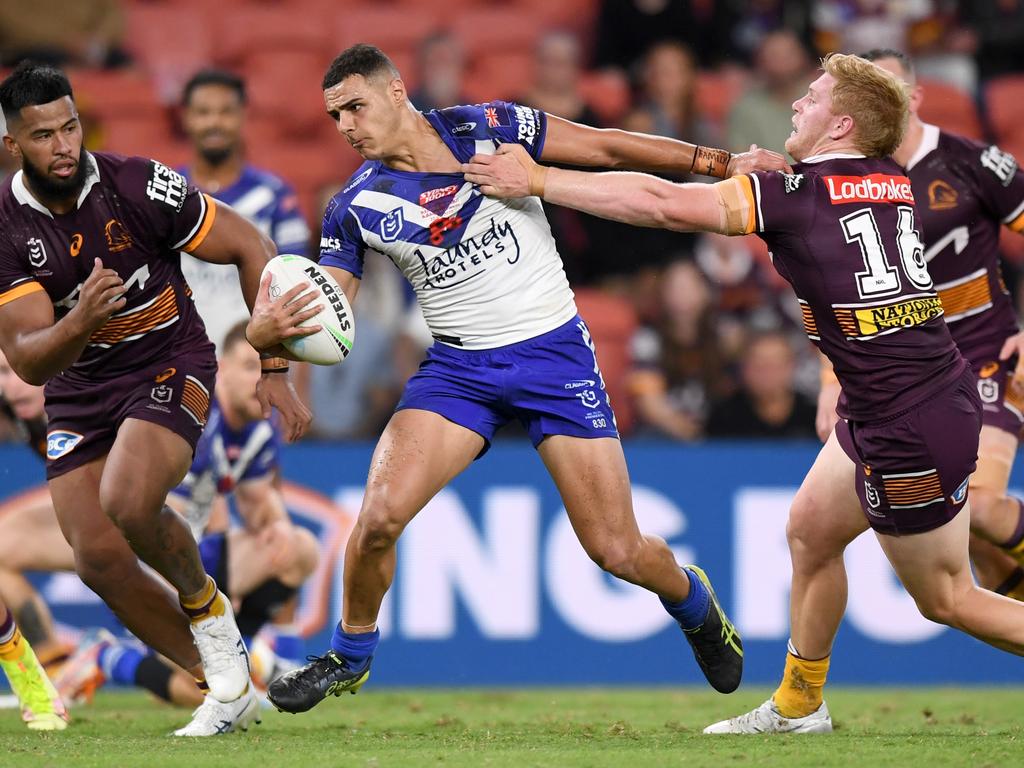 Kiraz broke free from the Knights and found a train-and-trial opportunity with the Bulldogs. Picture: NRL Imagery
It takes guts to walk away from the security of a top 30 position with all the salary benefits it provides to take up a train-and-trial deal. He had around 20 weeks to secure his spot at the Bulldogs, which he has now done with a new deal until the end of 2024.
"Lots of people were telling me it was risky, even some of my family. My elder cousins were telling me it was risky, saying, 'You know if it doesn't work out, the Dogs can tell you no, you don't need to train anymore'," he says.
"But I knew what I could do for myself and I knew if I could train with the NRL side I could prove myself. I felt like I wasn't at my best footy at the Knights, and I just felt personally I couldn't get the opportunity to play my best football.
"I felt like when I was at the Cowboys I was playing good footy so I knew what my strengths were, but last year I felt like a different player. I wasn't the same. I felt like, 'I don't even know anymore what kind of player I am'.
"When I came to the Dogs, I was confident. I just knew I needed to be somewhere else. Don't get me wrong: I hold no grudges, but I felt like at that time in my career I needed to leave. There's no better club than the Bulldogs, my junior club. I knew what I could do, I just needed the opportunity."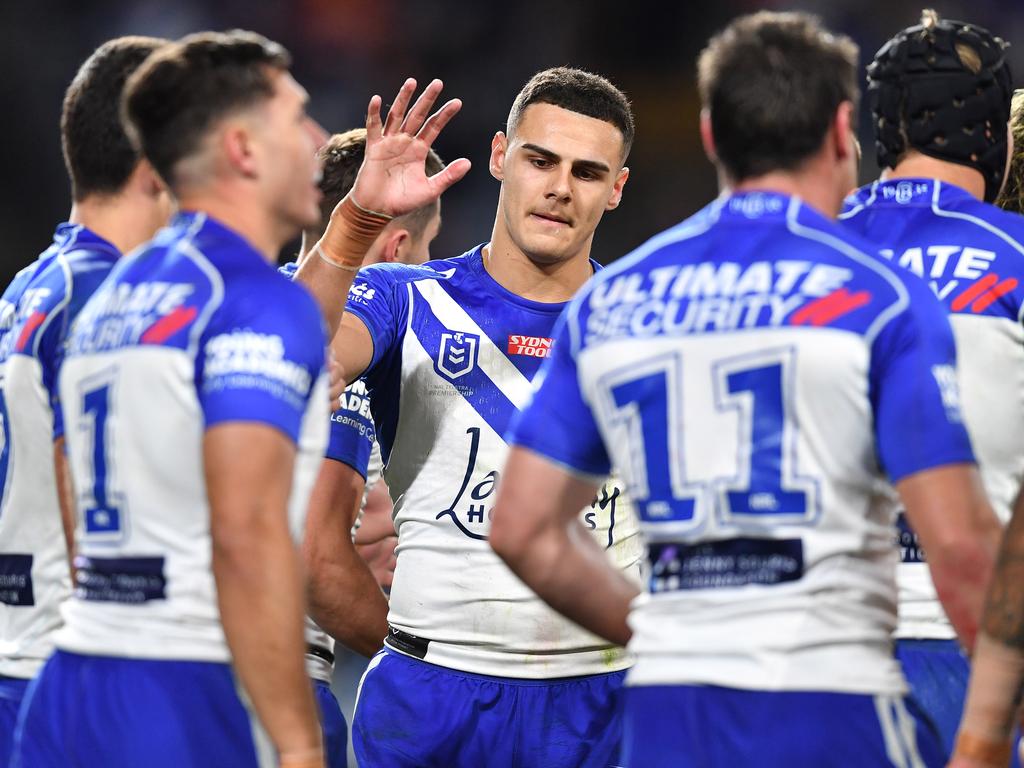 In just six matches, Kiraz has already made a big impact at Belmore. Picture: NRL Imagery
*****
Phil Gould's mission to re-establish the junior pathways in the Canterbury Bankstown district made Kiraz the perfect signing. He's an example of how not to handle local juniors with talent.
Within just six games Kiraz has scored three tries, made 35 tackle busts and completed four linebreaks and has regularly been named one of the players' players by his peers.
Around the club the question is often asked: how did we let him get away?
How did they miss him for Harold Matts and again in SG Ball?
"I was a good player in Harold Matts, but I don't know," he says. "I just got promised lots of stuff and it never happened. Especially at a young age.
"I'm not gonna lie, in Harold Matts my teammates were making it and I thought, 'If I can't make Harold Matts, how am I going to make grade?' That's why I tell young players now, 'If you don't make Harold Matts, if you don't make Schoolboys, just don't give up'.
"I'm happy I never made those teams when I was younger because I think it could have turned out differently. Everything happens for a reason. I don't know why I didn't make it but I'm grateful I didn't because it's made me stronger."
Kiraz believes he is a better player because of how hard he has had to work for an NRL opportunity. Picture: NRL Imagery
He's bold, too.
Unburdened by years of lowly results at the club and the apathy that can creep into a losing culture, he challenges his more experienced teammates.
His competitiveness is infectious among the group.
"My whole life I've always taken stuff to heart and very personally," he says. "That's how I think on the field. I hate losing and I try to do whatever I can to win against my opposition and my opposing player. I take it really personally.
"It must have been hard for the boys, but for the last four years I was at other clubs but I was still a Bulldogs fan. It was hard to see. No one ever goes out there to lose.
"I know the boys will play their heart out and want to win. But I think losing does become a habit. But, what, can you be depressed after every loss?"
The youngster has played a big role in the Bulldogs' mid-season turnaround. Picture: NRL Imagery
*****
When Kiraz leaves Belmore Oval each day, he goes home to his parent's home in Lidcombe, with his mum Dianne and dad James.
They're a tight Lebanese family and Kiraz is one of five siblings.
"They've raised me really good and that's why I'm always grateful. I always make time for people, I'll never forget my roots," he says. "Lebanese families, we're very close. I'm not allowed to leave until I'm married, that's how it is. So when I did leave home, it was a big deal.
"Mum said to me, 'If you want to go I'm not going to stop you from chasing your dreams'.
"That's why I'm grateful for them. We've all made sacrifices and thank God now it's all paid off and I'm at the club I grew up being with. I'm living the dream."
Kiraz after his debut against the Broncos in Brisbane. Picture: NRL Imagery
Faith is a big part of his life now. He identifies as Christian, Catholic and Orthodox through his parents, and it has provided him with a guide to be able to handle the challenges that have confronted him from a young age.
He reasons that God would not have given him more than he can handle.
It was all part of a plan.
"It's a big part of my life, my faith," he explains. "When I say everything happens for a reason, it's all God. He puts me through these challenges to make me stronger. I always said, 'Why would God want me away from my family?' and in a way I think it's a sacrifice I had to make at a young age and I'll look back and say, 'God, I did that'."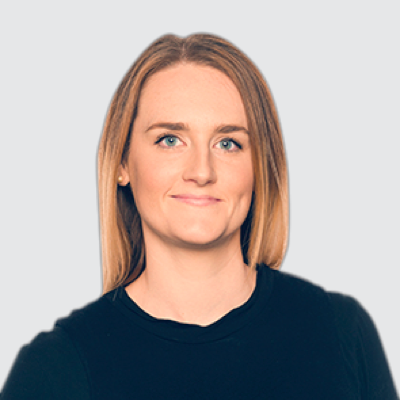 Pamela Whaley
Staff writer
Pamela Whaley is a Sydney-based sports journalist with more than a decade of experience in the industry. Starting out as a cadet at The Daily Advertiser in Wagga Wagga, Pamela moved to Sydney in 2014 and began writing features and news for the NRL's magazine, Big League. She has since worked at Fox Sports as a managing editor of digital NRL content and with Australian Associated Press as a sports journalist, covering A-League, cricket and NRL. She grew up playing soccer, touch football and netball but her true passion lies in storytelling, particularly involving rugby league.
Last edited: